With summer approaching, I am looking forward to an abundance of days where I can sit back, kick my feet up, and loose myself in a good book. A good story can be so addicting. It can keep you planted in the same spot for hours, while simultaneously taking you far, far away. There isn't anything that I am currently reading, but I am hoping to get something new on the shelf very soon.
I have my eye on a book, written by a "mobile homeless" 20something. It's about her experience as a young homeless woman, and about the circumstances that led to that experience. I find a familiarity and solidarity in her story.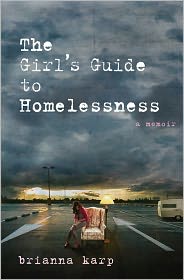 Source
The ways that Brianna Karp have navigated homelessness are amazing. A true example of the power of breaking silence. You can check out her
website and blog
.
I have a special place in my heart for memoirs. I love reading about other people's life experiences, especially when they are similar to my own. I recently read Daleen Berry's
Sister of Silence
and was completely dumbfounded.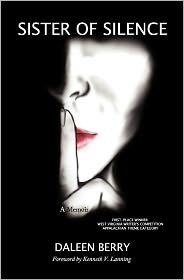 Sexually abused by a family friend at 13, and mother to 4 children at 21, Daleen's story flashed me back to my own relationship with Emma's father, and it gave me a glimpse of what my life would have morphed into had I not gotten out of the relationship when I did. Her story was horrific, but it brought me a sense of comfort because at last I had finally found my own brand of experience in the experience of someone else, which is something that I had not ever been able to find in any rape survivor's group.
I have also recently read the smart little ebook, written by the wonderful Tara Pringle Jefferson of
The Young Mommy Life
. Make It Happen: The Young Mommy Guide to Creating the Career You Crave, is full of helpful advice on creating fulfilling financial stability. She provides exercises and resources to get you thinking and acting on achieving your financial goals and realizing your life's dreams.
Source
Tara even takes it to the heart of her audience by providing interviews with moms who have taken a leap of faith and thrown their passions into side hustles. I was fortunate enough to share a little something about my own side hustle, Baby Squares.
Another mama and blog friend has taken to the ebook scene to share her knowledge and passion as well.
Jewelry Rockstar
, and
Love's Gumbo
creator Brook Brimm puts her professional voice into action giving advice on love and relationships. Check out her book for all of the ingredients you need.
Source
What books do you love?